WE SERVE
1. PLEASANT RELATIONSHIPS
2. WIDE PRODUCT RANGE
3. QUALITY
4. COMPETITIVE PRICES
5. BEST RESPONSE ON REQUESTS
6. FAST DELIVERY
BRUNOX® intro-training
From now the complete product range of BRUNOX® is available at the stores of Groot Techniek in Winkel, Heerhugowaard en Purmerend. The products are specifically brought to the attention of the distinctive orange floor display with a continuous demonstration video for sales support.
However, good sales will benefit from the knowledge of the vendors! In addition to providing the necessary samples and brochures we therefore have given a demonstration and intro training to the store employees. The information and products are received with much enthusiasm.
Would you like an introduction?
Please contact Brett Möring (Brunox specialist)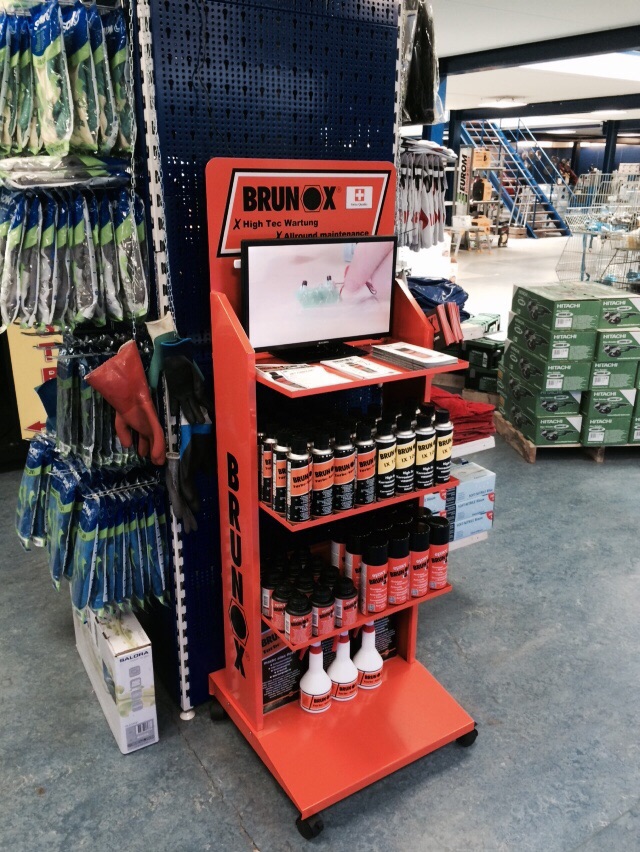 Contact details
A. van Nieuwenhuizen & Zn B.V.
Buitendijks 65
3356 LX Papendrecht
The Netherlands

E info@vannieuwenhuizen-bv.nl
T +31 (0)78 6428783
F +31 (0)78 6428784