Zak- & Werklampen
Goede verlichting op het werk is essentieel. AVN levert een uitgebreid assortiment voor elke situatie en locatie, voor hoge of lage spanning, onder of boven water, met of zonder Atex-zonering. Wij zijn distributeur voor bekende merken zoals Philips, Peli, Maglite, Energizer, Ledlenser, Ansmann en Ampercell. Elke fabrikant heeft daarbij een eigen toegevoegde waarde. Daarnaast importeren wij een eigen label LED floodlights die zorgvuldig geselecteerd en voor ons samengesteld zijn om de kwaliteit te kunnen garanderen.
Ons assortiment bestaat uit:
• Halogeen schijnwerpers;
• LED floodlights
• (oplaadbare) werklampen;
• Machineverlichting;
• (Atex) zak-, hand en hoofdlampen
Wij leveren o.a. aan hulpdiensten, beveiligingsbedrijven, scheepvaartwinkels, technische groothandels en installateurs.
Onze producten
Categorieën
Filteren op:
Zak- & Werklampen
Sorteren op:
Aantal gevonden resultaten: 1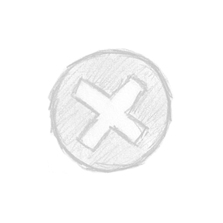 Armaturen gasontladingslampen